Forbidden Treasure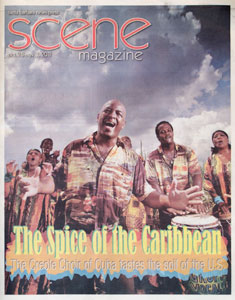 Goleta's self-taught photographer and emerging writer Chris Messner showcases his photography and his new Cuba travelogue
By Joe Hansen
NEWS-PRESS CORRESPONDENT
For more than 50 years, Cuba remained a closed book for most Americans. But no more, as Goletan photographer and writer Chris Messner now shines a light on Cuba in his new book, "Cuba Open from the Inside," the result of nearly 4,000 miles of travel during four visits.
The total severing of diplomatic relations, government-enforced travel restrictions and trade embargo's have limited American tourism in Cuba to a trickle since 1961, leaving the island nation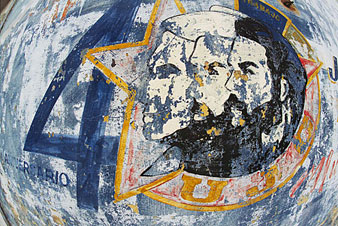 90 miles from Florida a fascinating mystery. But Messner, a former athlete and self taught art photographer, is not the kind of guy to be easily deterred. "It sounded so intriguing," Messner says of Cuba. "The more I heard about it, I just wanted to go there and that was it, I decided to get in there and I got in there. I had no idea what I was in for. It was a real honest encounter in the human environment."
Messner received a rude welcome. An official detained him at the airport, wanting to know what he intended to do with his cameras and a pair of laptops. When Messner was released after hours of interrogation, he was minus one computer. Nevertheless Messner rented a car, intending to get out of well-tread Havana and crisscross the countryside, taking photos along the way. "I went solely to Cuba just to take pictures for my art," Messner says. "Most people who go to Cuba, they usually go to Havana and maybe an arm's length away. .... I thought, 'I really want to hit the road. I really want to go and see it.'"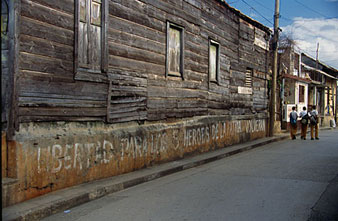 Messner was greeted with centuries of unfiltered history, stunning natural beauty and a welcoming, generous population. He realized what he was seeing would make a good book. The problem is Messner is dyslexic.
"It was very difficult. Basically my whole life I've struggled with dyslexia," Messner says. "For me, the book was the most difficult thing in the world to do. I felt that I had to put on paper what it is that I'm trying to say. ....In my head I see the visions, I see snapshots and my words can't catch up to everything. It took me two years to get it down on paper."
What emerged is a kind of travelogue of a forbidden land, complete with Messner's engaging photos, taken on his 35mm Canon using slide film. Messner's compositional acumen and ability to capture compelling human moments defy his lack of formal training, and the book is peppered with fascinating anecdotes. Messner went to the site of the Bay of Pigs battle and the trenches of San Juan Hill, where Teddy Roosevelt scored a decisive victory in the Spanish-American war. He visited a village that had discovered their church had golden alters after years of painting them white, a tradition started centuries ago to hide the treasures from pirates. He stood at the marker where Columbus first landed, made his way through pristine jungles and found the fuselage from the American U-2 spy plane shot down over Cuba that followed not long after the Bay of Pigs debacle.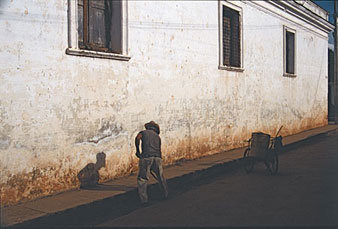 "Cuba's like a frontier," Messner says. "A lot of the history is so raw. In America a lot of it would be behind glass cases, you can't get within 20 feet. I enjoyed seeing this history just right there. The Batista palace that was raided by students in '57, the bullet holes are still there. They've been left there for history."
Now, his adventure complete, Messner is going about trying to get the book into the mainstream. It's on the shelves of various bookstores, and he'll give a signing and art show Nov. 3. Marketing is new for Messner, but then again so is most of what he's doing --- he was genuinely surprised to randomly discover he has a knack for photography following an injury that ended a promising track and field career. "It's just a self-taught instinct," Messner says of photography. "If I had to teach somebody, I can't. ...The pictures can talk for me." Now, with a book on the shelves, it appears Messner may also have another hidden talent for writing.