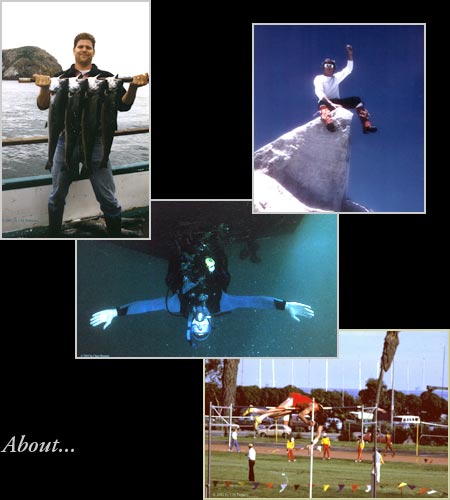 For information on gallery exhibits, speaking engagements, artwork pricing, or to order a personally autographed copy of my book, Cuba Open From The Inside,
Contact:

Phone: 805-967-5662
Fine Art photographer Chris Messner is also the author of the narrative nonfiction book, Cuba Open from the Inside

, and the newly released photo-essay books:
–Inside Cuba Artistic Confessions
–Inside Cuba Historical Evolution
–Inside Cuba Past-Forward
–Inside Cuba Unintended Journey
Over the years, Chris' enthusiasm for the outdoors, his appreciation for natural beauty, and his unique visual perspective developed into an interest in Fine Art photography. In 1998, Paul Mills, former Director of the Santa Barbara Museum of Art, saw potential in Chris' work and encouraged him to pursue it further and over the years has been met with broad critical approval.
In 2006, at the instigation of a colleague, Chris went on a photographic expedition to Japan. He returned with a new-found passion for travel and an eagerness to apply his visual talent to the sights of unfamiliar lands. Soon he had a unique opportunity to visit Cuba, eventually making four separate trips to this mysterious island. He traveled extensively around the island, covered thousands of miles, and reached many remote parts not usually seen by most visitors. Due to the political wall created by the U.S. trade embargo, the Cuban nation remains a mystery to most Americans. Chris' adventures and travels in Cuba were an act of discovery, an honest encounter into the unknown. He visited many villages whose cobblestone streets look the same today as they did centuries ago. Contemporary sites of historical significance were also explored, including the Bay of Pigs, Guantanamo, former Russian missile sites, San Juan Hill and places marked by Ernest Hemingway's footsteps. Throughout the island and in his books, the impoverished lives of the Cuban people are contrasted with an abundance of diverse and historic architecture, rich natural beauty, and unspoiled flora and fauna. The Cuban people have persevered through the centuries, celebrating life with music and dance in a style all their own.
Seeing Cuba as it exists today, Chris was compelled to document and write about these observations, to share the stories of the human experience on this last frontier. Pushing aside the political curtain that separates us from Cuba, he gives us a peek into the movement of life within this island nation. Once Cuba opens, the character and culture of the country will be altered. His books and pictures provides a unique perspective of this time capsule nation and documents the Cuba of today before many things about it become folkloric.